OUR MENU
Menu a la carte and also feel free to have a look at our elaborate beer menu
CONTINENTAL BREAKFAST

€ 12,50

Home-made bread, home-made jam, croissant, yoghurt, muesli, fresh fruit salad, scrambled egg/ boiled egg, cheese, meats, sweets, various fruit juices coffee/tea.

SALAD WITH HOME-SMOKED SALMON AND PRAWNS WITH WASABI MAYONNAISE

€. 14,50

Grilled vegetables, pomegranate and feta cheese.


Smoked corn chicken, bacon, egg, parmesan and anchovy mayonnaise.


With Farmer's brie, home-smoked salmon and Serrano ham on home-made bread.


3 MINI BEEF BURGERS

€ 9,50

Three home-made mini beef burgers on home-made brioche bread.


Served with home-made olive bread


Fried eggs on home-made bread with ham and cheese


THIN SLICED RUMP STEAK SANDWICH

€. 10,50

Home-made olive bread with rump steak and truffle mayonnaise.


HOENDERLOO'S CLUB SANDWICH

€. 9,50

Filled with smoked corn chicken, bacon, pickles, mayonnaise and egg.

BOER'NKINKEL BOARD

€ 13,50 p.p.

Spanish ham, prawns, olives, home-smoked salmon, mini burger, French cheese, bitterballs, pâté, bread and a bowl of soup. * Min. 2 persons *


PASTA WITH FRIED PRAWNS

€ 15,50

Mushrooms, various vegetables and Parmesan cheese.


With home-made brioche bread ,fried bacon, tallegio (cheese) and home-made fries.


BOARD WITH HOME-MADE OLIVE BREAD, BUTTER AND OLIVE OIL

€ 5,50

PORTION BITTERBALLS (6 PIECES)

€ 5,50

FRENCH CHEESES WITH HAM AND OLIVES

€ 12,50

Dishes of the la carte menu.


3 COURSE LUNCH MENU

€ 29,50

Dishes of the la carte menu.


Vanilla ice-cream with fresh fruit and whipped cream.

Grilled courgette and aubergine, pomegranate, feta and orange.


Selection of home-smoked salmon, marinated tuna and langoustine.


MARBRÉ OF DUCK AND FOIE GRAS

€. 15,50

Plum chutney, aceto balsamico and brioche.


Humus, cream of brown beans, piccalilli mayonnaise and pickles.

Every day a different piece of fish.


VEGETARIAN: CREAMY GNOCCHI

€ 18,50

With mushrooms, Blue Stilton, sundried tomatoes.


Thin sliced rump steak of the charcoal BBQ, home-made fries, seasonal vegetables and a red wine sauce.


GLAZED VEAL WITH MUSHROOM RISOTTO

€. 23,50

Slowly cooked.


Served with Calvados sauce and spring greens.


Ratatouille, asparagus, lamb gravy and potato garnish.

4-COURSE SURPRISE MENU

€ 46,50

5-COURSE SURPRISE MENU

€ 52,50

WE CAN ALSO PROVIDE A VEGETARIAN SURPRISE

4-COURSE VEGETARIAN MENU

€.42,50

5-COURSE VEGETARIAN MENU

€. 49,50
KINKEL MENU
€ 29,50
Steak tartare, humus, brown bean cream, piccalilli mayonnaise, pickles.
*********
 Slowly cooked and glazed veal with mushroom risotto.
*********
Orange bavarois, yoghurt panna cotta and vanilla ice-cream.
.
Or
Cheese board ( €. 3,00 surcharge )   
CHEESE BOARD SERVED WITH FIG AND NUT BREAD

€ 11,50

With yoghurt panna cotta, vanilla ice-cream and lemon curd.


CHOCOLATE GARNACHE

€. 8,50

Cream of sugar bread, cream of blackberries and almond ice-cream.


With mascarpone cream, cream cheese with white chocolate, brownie and sponge cake.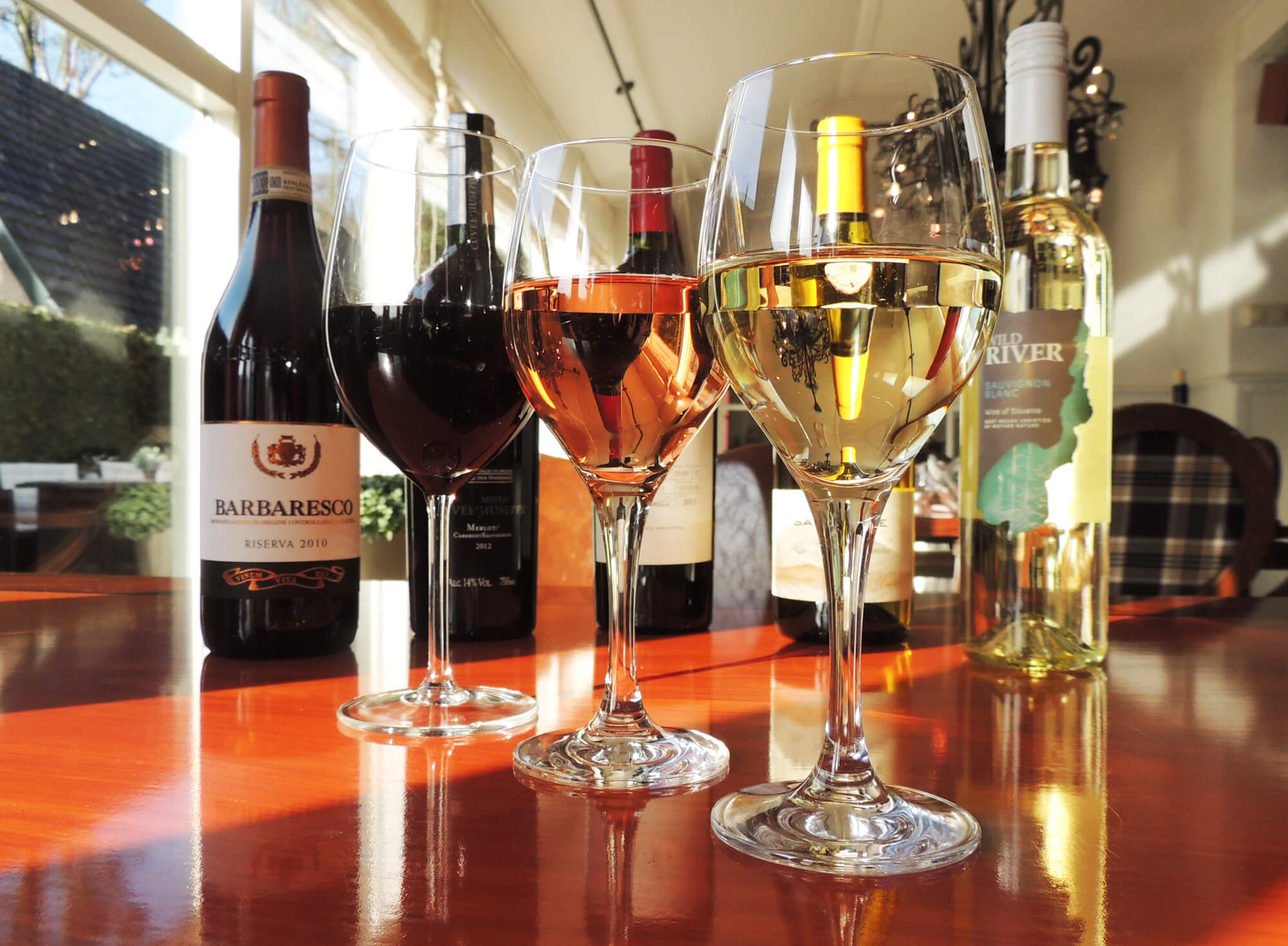 WILD RIVER, 2015

€ 4,75 per glas

Stajerska-Slovenia, Sauvignon-blanc


REQUEVIN, 2015

€ 4,25 per glas

Per glass: Valencia, Spain, Macabeo

LE JAJA DE JAU, 2014

€ 4,50 per glas

South of France, Merlot


RAPIDO RED

€ 4,25 per glas

Per glass: Puglia-Italy, Sangiovese

SCHULP FRUIT JUICES

€ 2,75

apple/pear

FRITZ APPLE, CHERRY, ELDERFLOWER

€ 2,50